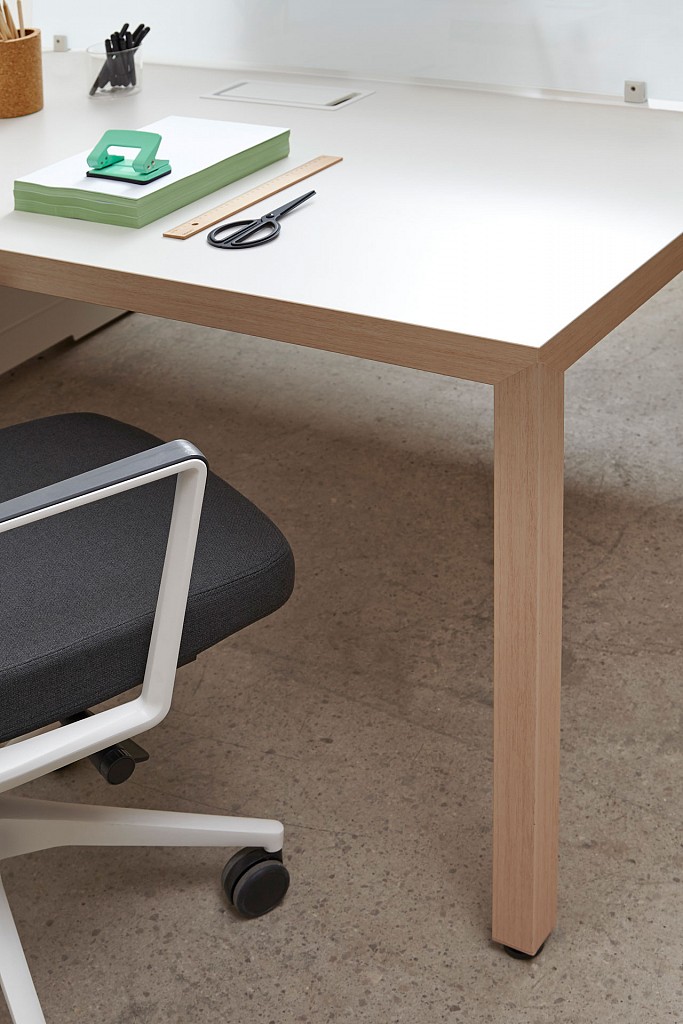 Elegance, sophistication and minimalism come together in this program, designed to address the current work spaces giving them warmth and distinction. PRISMA is a Nordic style operative desk program which has an exquisite leg union providing a
compact and elegant aspect to the desk, in which each element forms part of the whole object.
With a careful design, PRISMA hides a lot of complexity in its structure. The junction of its legs, in a pyramidal shape with a compact aspect, which appears as one single piece, was a challenge in its design and manufacture process.
Its finishes evoke a Scandinavian style, characterised by a feeling of order and cleanliness in all its designs. Produced in melamine and steel, it has various finishes and combinations which recreate a wood effect, offering a natural aspect thanks to an innovative technique that reproduces this coating.